Okay, I freely admit this is my first attempt at posting an ed2k link in one of these forums.
I may screw this up mightily . . . my inadequate knowledge of Spanish alone makes this a dodgy proposition . . . so let me know what I'm doing (or have done) wrong, if anything (along with any suggestions on how I might do this more effectively in the future).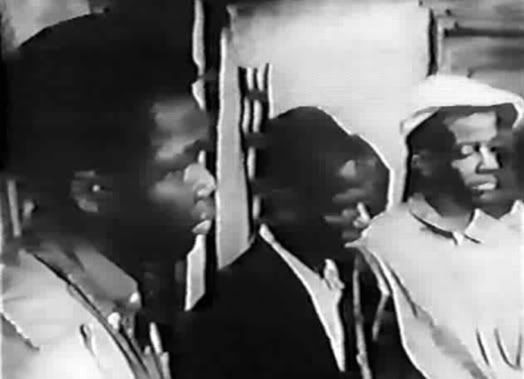 This here file is Shirley Clarke's 1963 adaptation of Warren Miller's novel 'The Cool World'.
It was ripped from a marginally improved VHS source (DivX), but the image and sound quality are not, to say the least, the best one could hope for.
Let's hope you can actually download it. Here 'tis:
Filesize: 813MB
Duration: 01:47:06
Resolution: 632x468
Video Bitrate: 927kb/s
Audio Bitrate: 128kb/s
The Cool World (Shirley Clarke; 1963)